The Value of Integrated Marketing Communications (IMC)
Marketing has been around since the beginning of human commerce. Trying to convince individuals to spend their hard-earned money on a product or service is a competitive yet well-researched endeavor. With the advent of 4G/LTE (Mobile Broadband), Smartphones, Mobile Apps and Web 2.0, the entire face of marketing is rapidly changing.  At an attempt to control these rapidly changing ways of communication, marketers have devised Integrated Marketing and Communication (IMC).
One of the companies utilizing the power of IMC is T-Mobile – a mobile operator in the US that has shaken up the industry and continues to do so. Their "Un-carrier" strategy offers onlookers insights into how an all-encompassing plan that is customer focused can achieve amazing results – especially when the business goals and culture align with that focus.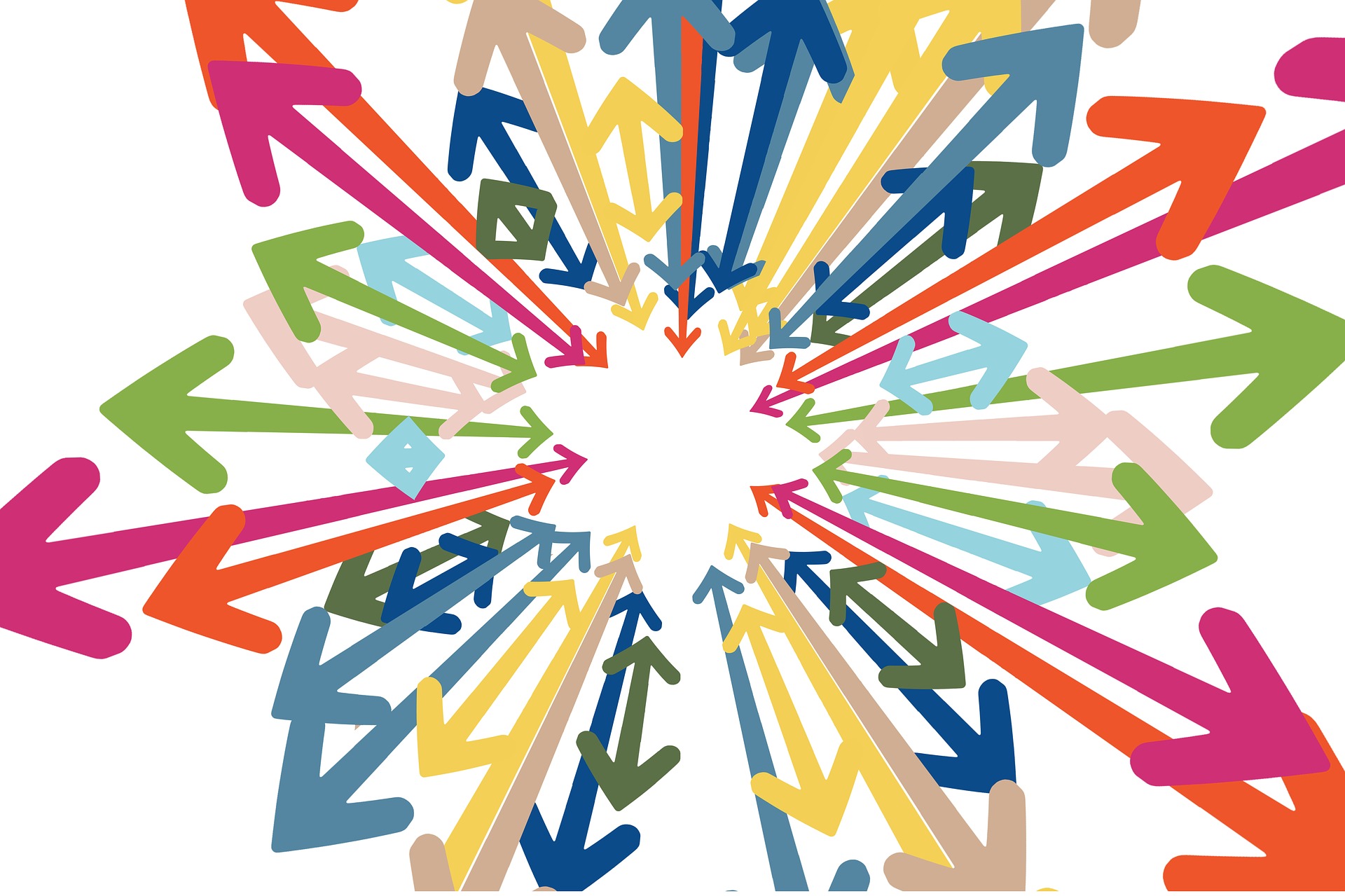 Integrated Marketing Communications (IMC)
According to Clow (2014), "Integrated marketing communications (IMC) is the coordination and integration of all marketing communication tools, avenues, and sources in a company into a seamless program designed to maximize the impact on customers and other stakeholders. The program covers all of a firm's business-to-business, market channel, customer-focused, and internally-directed communications" (Clow, p. 5). In other words, it is unifying messages across all mediums of communication for increased effectiveness and clarity.
The average American spends 10 hours of screen-time, either through TV, computer, tablet or smartphone. They also spend time on multiple devices doing multiple tasks at the same time. With so many ways to capture consumers, it is imperative that one all-encompassing plan is researched, designed, implemented, and monitored for maximum success across all communication channels (Clow, 2014).
T-Mobile USA, Inc.
T-Mobile was founded in 1994 as Voicestream Wireless PCS (VoiceStream), which was acquired by Deutsche Telekom AG (DT) in 2001, then named T-Mobile USA, Inc. in 2002 (T-Mobile, 2016). T-Mobile provides quality wireless services to customers in the United States with primary competitors being Verizon, AT&T, and Sprint.
T-Mobile's Un-carrier Strategy
T-Mobile calls their IMC strategy, the Un-carrier strategy. To elaborate, Un-carrier means that they listen to subscriber woes within the wireless industry and offer them solutions to those problems (T-Mobile, 2016).  Examples of Un-carrier moves are offering unlimited data without any restrictions, but providing that service at fast speeds, excellent coverage, and with smartphones that customers want and can upgrade to at will. Another example of an Un-carrier move is giving a share of the company (which has been doing very well) to qualifying customers. Also recently, T-Mobile announced in 2017 that subscribers to the T-Mobile One plan had their Netflix subscriptions paid for by the company.
This Un-Carrier IMC strategy has catapulted the company in subscriber growth and has made them the fastest growing wireless company in the US. All of their competitors have taken notice of the success of the Un-carrier strategy and have all begun offering "unlimited" packages (T-Mobile, 2016).
IMC Tools for Success
A company might have a great vision and plan, but without implementation, it is at risk of failing. T-Mobile uses several tools to implement their Un-carrier strategy, with the following that mostly stands out:
Customer First Marketing
Customer-first marketing has emerged with social media and Web 2.0. It is the two-way street communication that brings accountability and transparency to companies. Now the consumers are in the driver's seat and demand to be treated accordingly.
According to Rowe (2017), "MarketingSherpa defines customer-first marketing as 'an approach to marketing that strives for the highest degree of customer satisfaction through deep understanding of customers' needs and wants and creating a value proposition with valuable products and services that exceed their expectations' " (Rowe, 2017, paragraph 2).
The Un-carrier strategy, in essence, is Customer-First Marketing. Listening to customer's problems, then creating products to solve those problems is exactly what customer-first marketing is all about. At first glance, it seems obvious to create products that customers want, and most companies do, but it seems not many companies align their business goals with customer needs (Rowe, 2017). When this alignment happens, that is when success is achieved.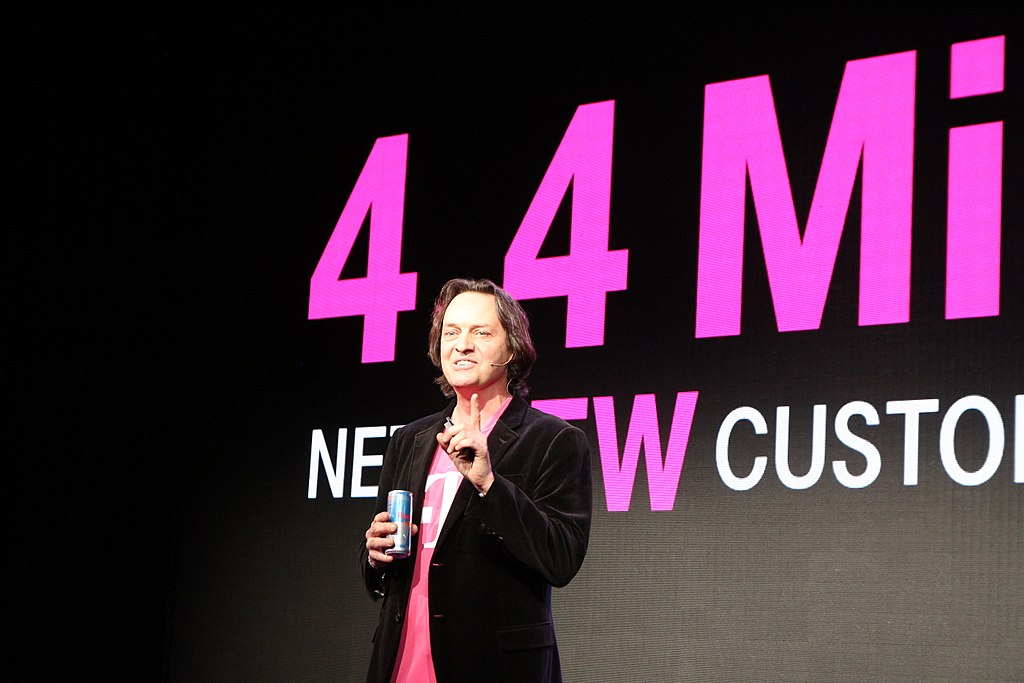 Social Media Marketing – CEO John Legere
T-Mobile's President and CEO, John Legere (pronounced Ledger), is known to be animated and unfiltered in his interviews and online posts. He provokes the competition by calling them out on their flawed strategies, such as charging for overages on data plans.
John J. Legere – president and CEO, T-mobile (2016), was on FierceWireless' 25 most influential people in the US wireless industry list of 2014.  CNN Money also chose him as one of the Best CEOs of the year, and he was listed on Glassdoor's Highest Rated CEOs in 2015– among other awards.
John Legere utilizes social media—especially Twitter and YouTube— to communicate to customers to leave Verizon and AT&T for T-Mobile. The industry is not used to his tactics, and it has put T-Mobile on a path that is scaring their competition.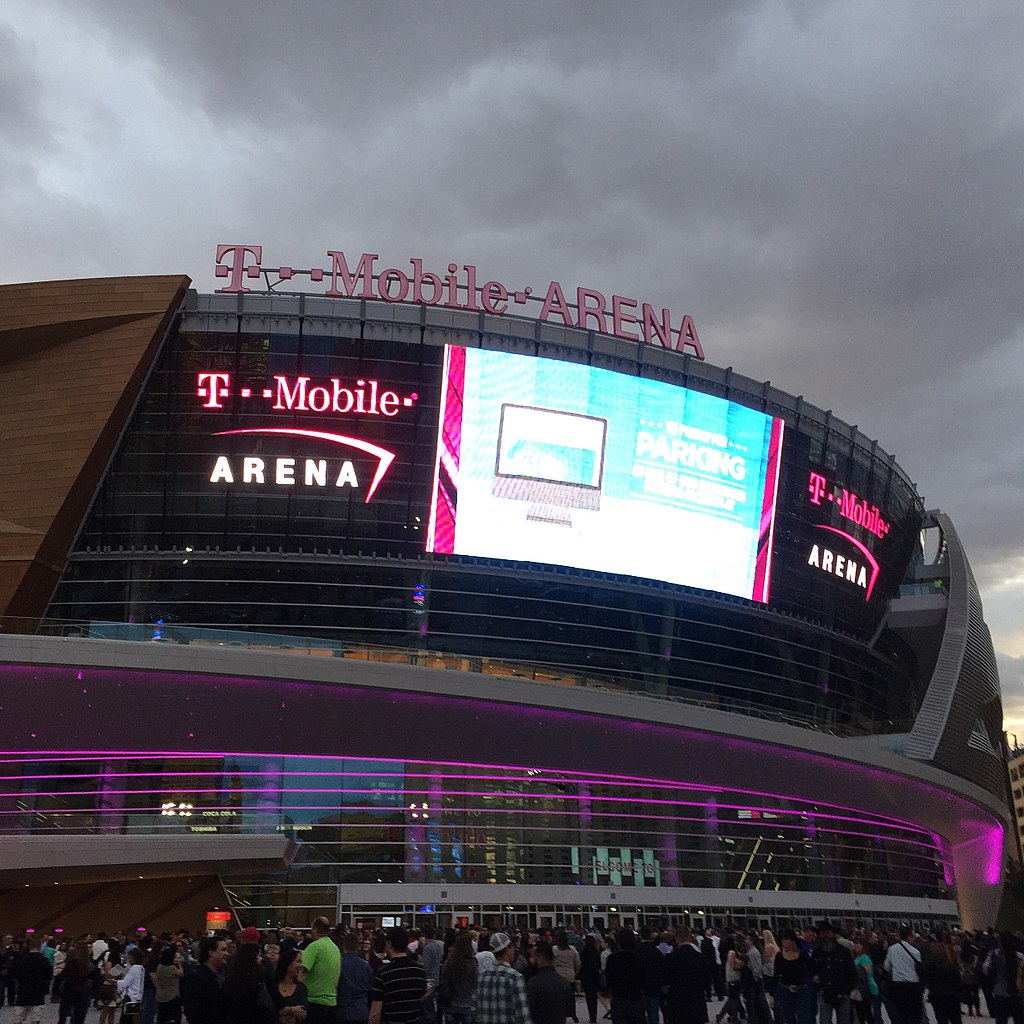 Sports and Events Sponsorship
It has been established through much research that sports and events sponsorship are used for different marketing reasons. It has also been shown that event sponsorship enhances brand awareness and recall (Leng, 2017).
T-Mobile has the T-Mobile arena in Las Vegas, which was recently home to the enormous global boxing event McGregor Vs. Mayweather, helping T-Mobile target the MMA, boxing, and fitness demographic. The Arena is also home to the iHeart Music Festival, which is an event geared toward millennials – a demographic that T-Mobile has done very well with.
IMC is a great vehicle to providing measurable and fruitful marketing results across multiple communication mediums. T-Mobile has proven this with their customer-first approach in designing and supporting products. Moreover, they align their corporate culture and business goals with this focus in mind, to be genuinely the Un-carrier. Finally, the Un-carrier strategy is implemented with the leadership spearheading it, which translates into a unified organizational attitude that is unbeatable. T-Mobile is an excellent example of the purpose and value of IMC that we can all learn from.